NATURAL DOG GROOMING PRODUCTS
If you're searching for the best dog grooming products, that are natural, free from harsh sulphates, parabens & alcohol, then look no further you have found the best award winning range in the UK. Our dog products are all locally made supporting independent local British businesses. Our formulations are unique, plant based and vegan friendly. They are also performance products that will naturally whiten and brighten and enhance your dogs coat, leaving a soft silky finish. Because we take so much pride in our products we only deal with the best ingredients, including our signature scents, as seen in our dog shampoo reviews, the products leaving an amazing smell that lasts.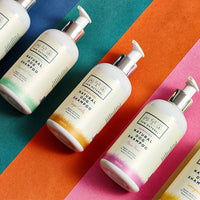 Welcome to Paw Naturel
Would you put harsh and harmful chemicals on to man's best friend?
No, neither would we, and that's why we invented the Paw Naturel® Natural Dog Shampoo Collection; The professional choice for dog groomers, dog salons and anyone washing dogs' coats regularly.
Paw Naturel products are naturally cleansing and conditioning and designed to bring back the natural balance to dog's coats.
Naturally Luxurious
We're careful about what goes into our products. We have made sure no harsh irritants are in our ingredients list, which means all our products are free from SLES & SLS, PARABENS and alcohol.
Our ingredients are puppy friendly and are a tear free formula. All of our products are cruelty free and are tested on humans first. That includes our vegan friendly dog shampoos.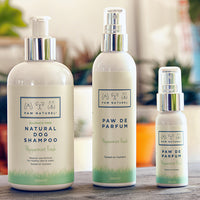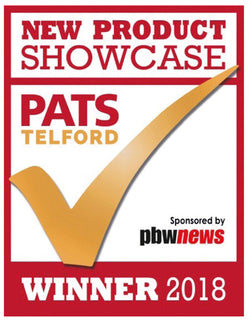 Rated 5/5 By Our Customers
Paw Naturel products give you naturally luxurious results, a beautifully silky finish along with a healthy coat and skin. But don't just take our word for it. 100% of our customers have given us a 5 star rating, here is what they said...
Testimonials
Best Natural shampoo on the market by far!! We brought the shampoo and colognes to try in our busy little salon and all I can say is WOW! The finish it leaves on the coat Amazing!! All our clients have commented on the softness look and smell of t...

Emma Barnes - Urban Pooch, Nottingham
After hearing a few other groomers recommending this brand, i decided to give it ago myself and tried a trial pack, they were so good i had to order a big bottle of sugar candy. I honestly can't get over the difference in the dogs coats afte...

Beth Sayer - Riverview Dog Grooming, Bristol
I have used this shampoo in my busy grooming salon. I am very fussy about the products that I use in my salon and always promote natural products where possible. I trialled it on at least 20 different breeds, coat types, skin states and used it no...

Francine Bennett - LA Spa N Groom, Leicester
I used it on some dogs with known skin issues and some without. I found it cleaned well. One dog, Spenny, is an elderly cocker spaniel who tends to wee on herself so she didn't smell too great but it did neuteralise the odour and clean her very we...

Gill Douglas - Dog's Life Grooming, Fleetwood
I recently bought both shampoos from the Discover Dogs show this year. I used the shampoo for the first time in my grooming salon today and have fallen in love with these products. They smell great, leaves the dogs coat shiny and feeling fresh.

Chloe Jiggins - Doggy Lodge Grooming, Essex
I used Paw Naturel for the 1st time today and was impressed. Smells beautiful, a little goes a long way and even brightened the white coat. I love that it's all natural I've been telling all my customers and even the owner of the dog I used it on ...

Zoe Shaw - Zoe's Pet Care, Derby
Omg I am a Paw Naturel addict now, this is my 2nd day of using it and I'm just in love. Can't get over how good it smells (and it actually lasts) and how well it cleans the coat!! Amazing product, can't wait to run out of of my o...

Liv Bampfield - Livs Pretty Paws, Redditch
I've been using flower power shampoo and pawfume which I bought at Crufts. I love the fragrance and my dogs going out smelling fresh as a daisy! I also just got the Glad slicker brushes. I've only used the fine one so far, but love the quality and...

Charlotte Hillas - Woof Woof Washers, Leeds
I love this shampoo. I have tried the lemon grass and sugar candy in my hydrobath and both are amazing. I also suffer with eczema, certain shampoos can really irritate my hands but Paw Naturel is so gentle, I don't have any soreness or infla...

Louise Riley - Dirty Paws, East Sussex